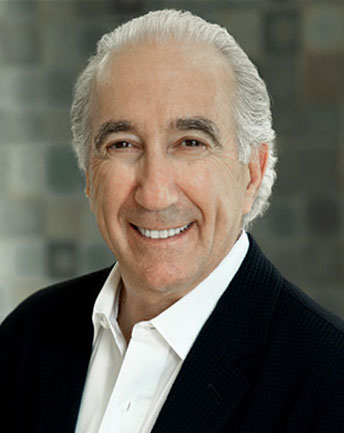 Gary Barber
Chairman & Chief Executive Officer
Gary Barber is the Chairman and Chief Executive Officer of Spyglass Media Group, LLC, the independent premium content company he formed in partnership with Lantern Entertainment and strategic investors Warner Bros. Pictures, Eagle Pictures and Cineworld Group in March 2019.
Barber's career in entertainment spans three decades, where he is regarded for taking the reins of Metro-Goldwyn-Mayer Inc. in 2010 as Chairman and Chief Executive Officer, leading its transformational turn-around out of bankruptcy; restoring the studio's prominence by revitalizing its film and television businesses; expanding its distribution footprint across traditional and digital platforms and posting successive years of profitability. During his tenure, the company earned approximately $2.5 billion of adjusted EBITDA. Under Barber's leadership, the James Bond franchise, produced by Michael G. Wilson and Barbara Broccoli, reached record numbers with the release of its 23rd and 24th installments of the long-running franchise for "Skyfall" and "Spectre," becoming the highest grossing Bond films of all time. Additionally, the enduring Rocky franchise was revived with "Creed" and the studio's impressive roster of releases and co-productions including: "The Hobbit" Trilogy, "The Magnificent Seven," "Me Before You," "21 Jump Street," and "22 Jump Street." On the television front, Barber greenlit the award-winning and critically acclaimed scripted drama series "The Handmaid's Tale" (Hulu), "Fargo" (FX) and "Vikings" (HISTORY).
In 1998, Barber co-founded Spyglass Entertainment, the globally recognized production, finance and distribution company. Well-known for making commercial hits in a wide range of genres, Spyglass Entertainment grossed over $5 billion in worldwide box office to date and amassed more than 34 Oscar® nominations and four wins. Spyglass saw success with such films as "The Sixth Sense," "Bruce Almighty," "Wanted," "Seabiscuit," "The Vow," "The Insider," "G.I. Joe: The Rise of the Cobra," "Star Trek," "27 Dresses," "Shanghai Noon," and "Four Christmases," to name a few.
Prior to Spyglass Entertainment, Barber served as Vice Chairman and Chief Operating Officer of Morgan Creek Productions and President of Vestron International Group.
Barber received his undergraduate and postgraduate degrees from the University of Witwatersrand in South Africa. Earlier in his career, he practiced as a chartered accountant and a certified public accountant in both South Africa and the U.S. with Price Waterhouse. He currently serves on the Board of Directors for iHeartMedia, the leading audio company in America.